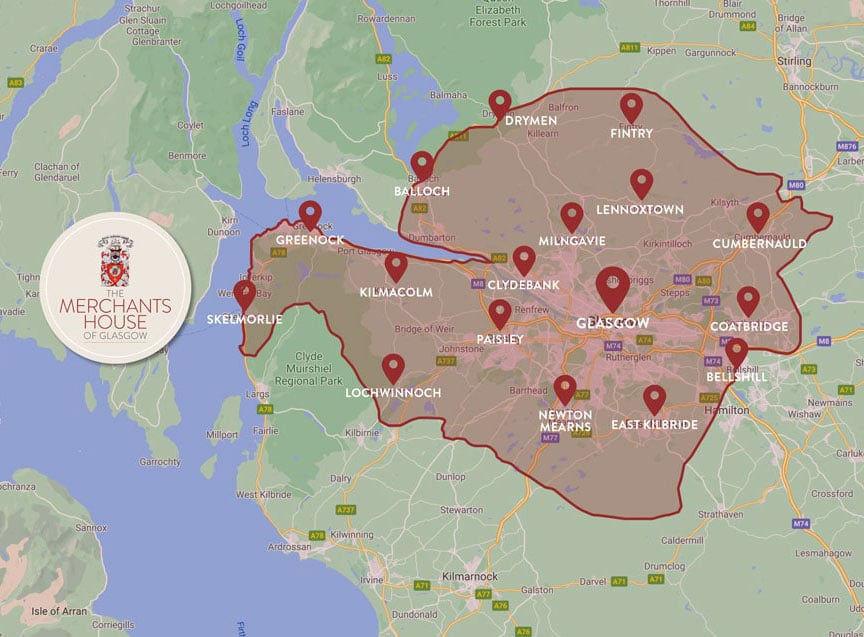 Grants Programme Overview
We only support charities registered with OSCR
We support charities providing care and assistance to groups of or concerned with disabled, elderly or terminally ill people, and those who are socially deprived
We support charities providing for the care, advancement and rehabilitation of youth
We support Universities, Colleges of Further Education and Schools
We support charities connected with the Arts – Music, Theatre and the visual arts
We prefer to support smaller local charities with an annual income of less that £1m
We prefer to support project costs rather than staff salaries or running costs
What We Don't Normally Support
Individuals
Projects working outwith the set geographical areas as outlined in our map
Other charities with similar aims to the Merchants House (i.e. awarding of grants to other bodies)
Community Interest Companies
Limited companies which are not registered charities
Charities with an income over £1m
Churches other than Glasgow Cathedral
Capital works
Purchase or refurbishment of property
What you need to have ready before applying
Full audited accounts or independently examined accounts
A recent bank statement (within the previous three months of applying)
An independent referee if you are a new charity
I want to apply, and my charity meets your criteria.  What do I do now?
Our closing date for all application this year is Monday 17th July 2023 when shortlisting for consideration will take place.  Unfortunately, we cannot accept applications after this date
If you wish to apply, you can do so online
Once you apply, you will receive confirmation by email that your application has been received
If we are interested in supporting your charity, we may contact you to arrange for a Merchants House Director to make a visit or telephone you sometime between August and October to gather more information
A final decision will be made in November and grants awards will be made soon after
The Directors of the Merchants House reserve the right to decline any application for assistance without specifying any reason.  The Directors' decision on this is final.
* Restricted Funds
Dr James Black's Trust – to support retired domestic servants, but this might be interpreted to include voluntary carers who are often unpaid. Organisations (not individuals) supporting unpaid carers might wish to consider how this Trust might support their activities.
Ure Elder Trust Fund – an element of this fund continues to provide awards to organisations in the Govan area of Glasgow.
Underwood Fund – part of this Fund, which is to be disbursed over the next 5 years, is only for organisations based in (or working in) the Paisley area.