Best seats in the House for the UCI Cycling World Championships
During the recent UCI Cycling World Championships, Merchants House hosted Glasgow House, a business hub and event space. With a great view of the activity in George Square we were the ideal venue for businesses to engage with this major event.
These inaugural championships were the biggest cycling event ever held, with 200 Rainbow Jerseys awarded during 11 days of competition. The event was a huge success, with 8000 athletes from over 130 countries competing. It's estimated that 1 million spectators turned out to watch the festival of cycling. There was a great atmosphere in the city for the duration of the event. What a fantastic achievement for Glasgow- and how wonderful for Merchants House to be right in the centre of the action!
Glasgow City Council Leader Susan Aitken said "Having the Glasgow House established for the ten days during the Championships was excellent news for businesses looking to build this legacy and promote their business to the world."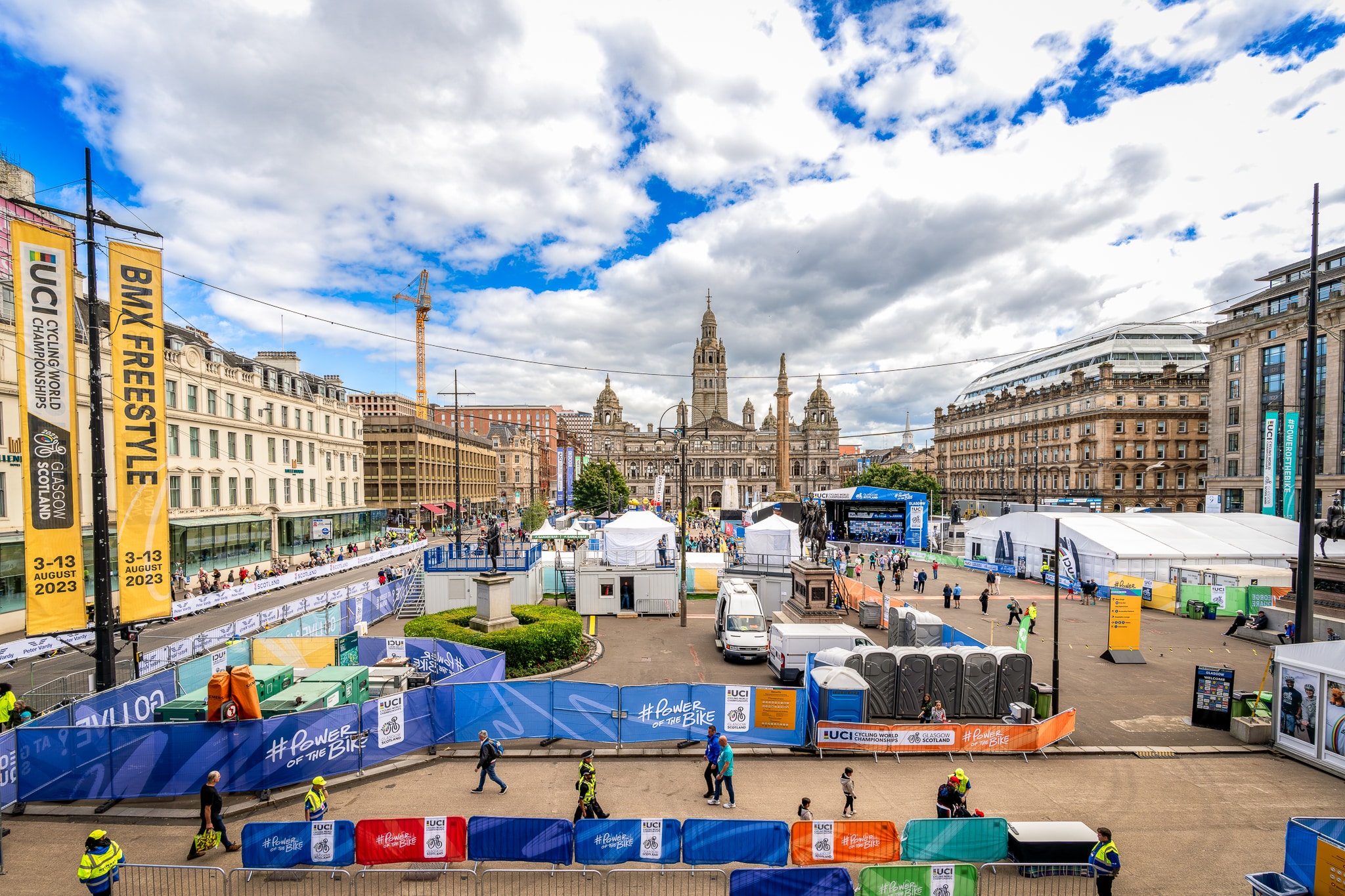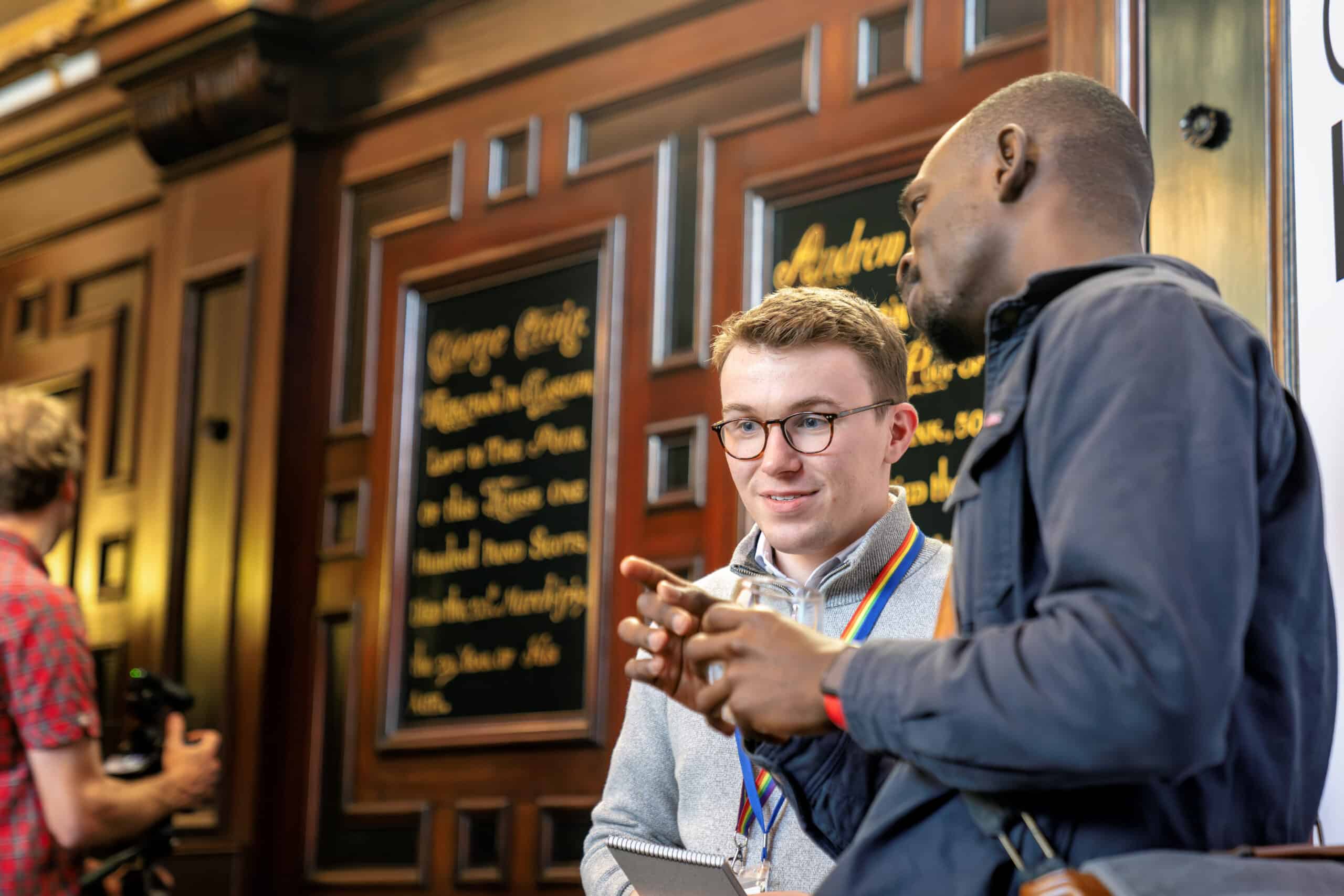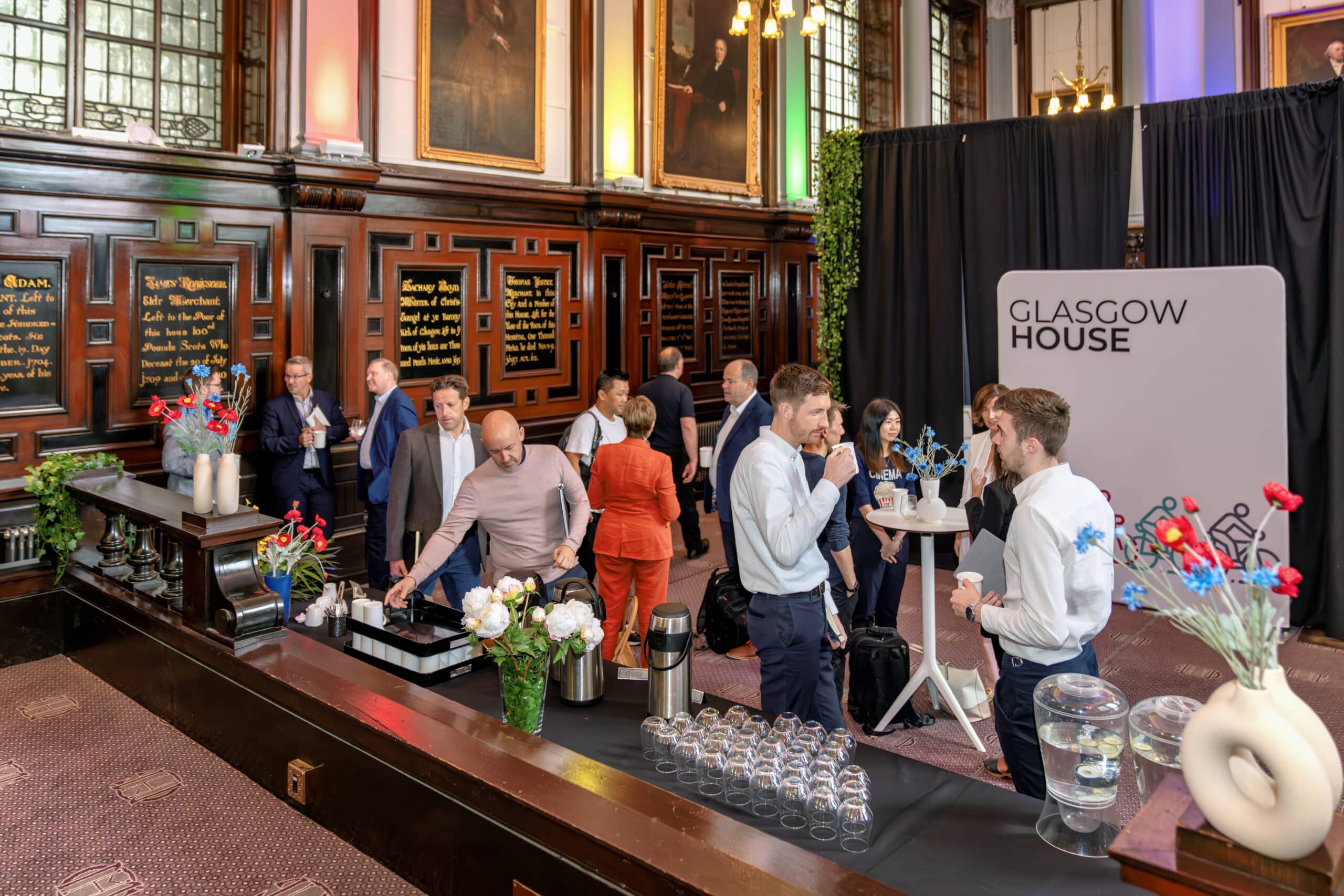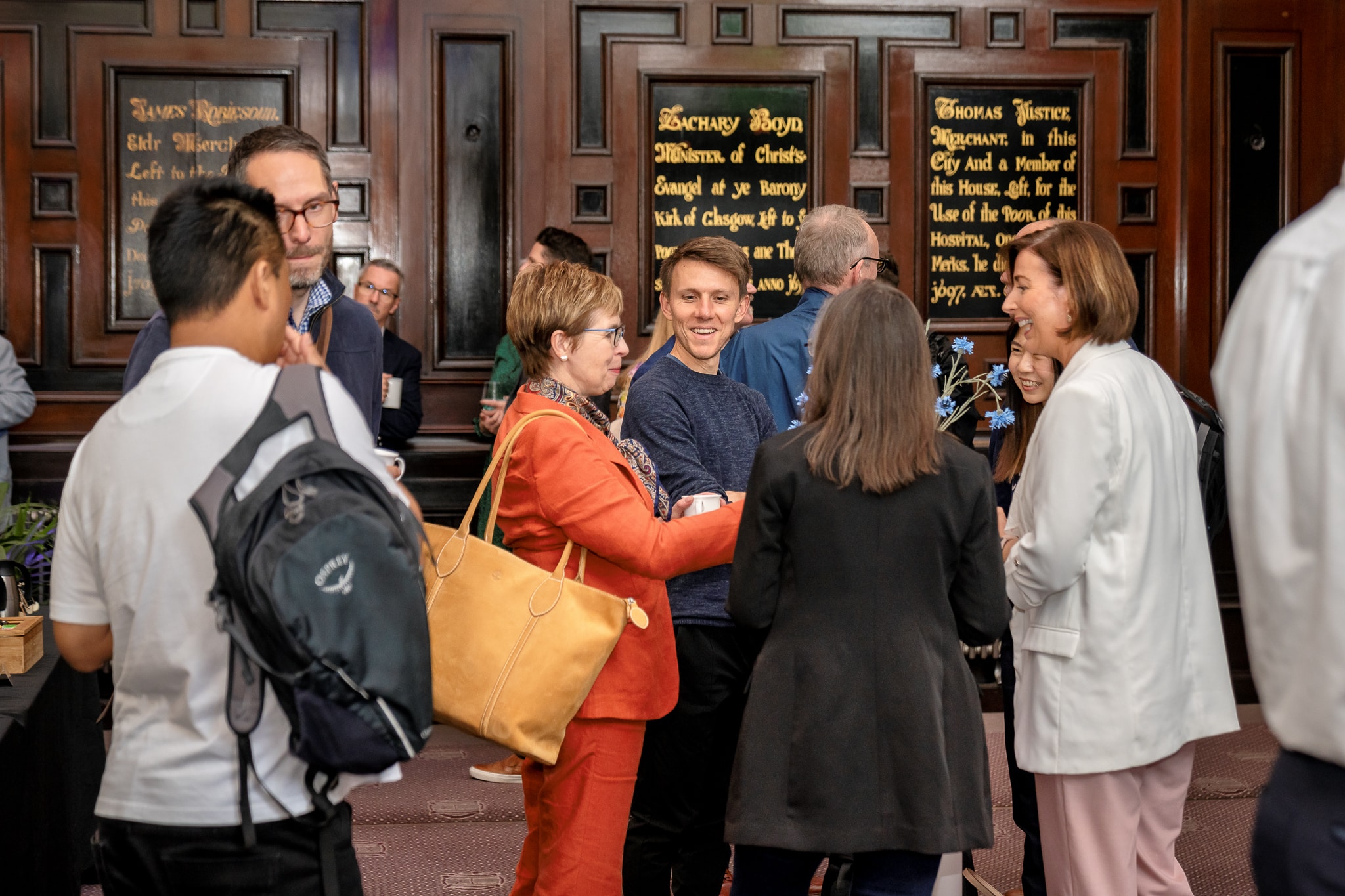 We're a not for profit venue, so income from hire of our event spaces goes directly to our charity work, supporting good causes across the city and the West of Scotland. So if you've got a meeting, wedding or other celebration coming up why not have it here? More information can be found in the Venue Hire section of this website.