Farewell Commander Storton
At The Merchants House, we have long enjoyed a strong affiliation with the Royal Navy.
During my time as Lord Dean of Guild, I have had the privilege of attending meetings and enjoyed discussions with Commander George Storton, the Commanding Officer of HMS Defender whose tenure in that prestigious role is coming to an end.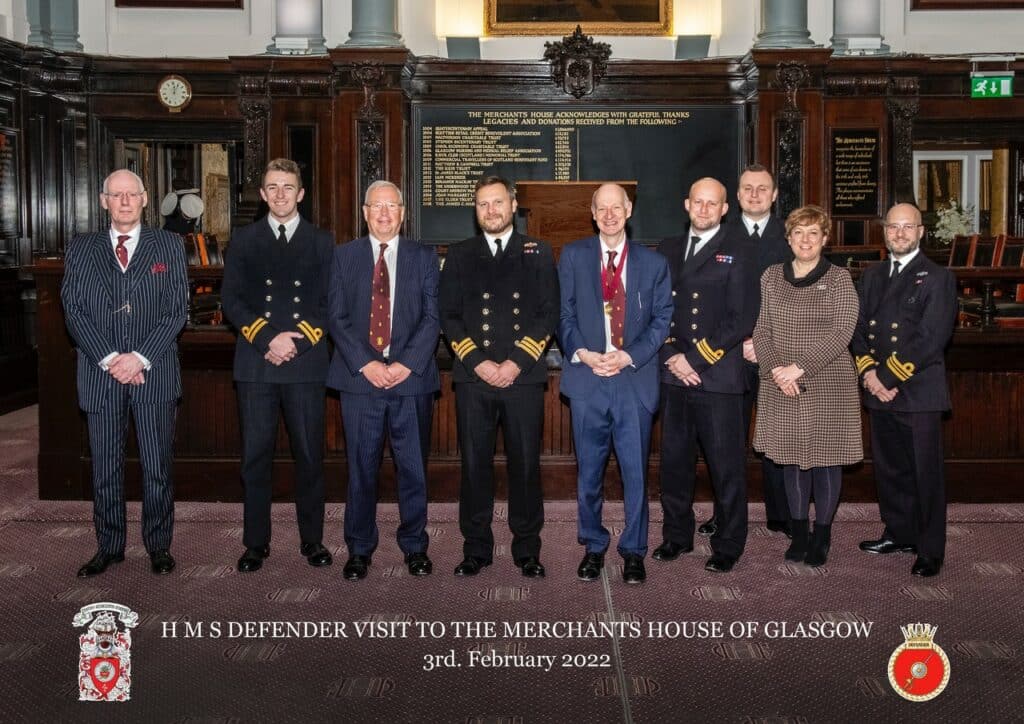 In his most recent letter, Commander Storton shared the following insight.
"In 2022 HMS DEFENDER has had deployments to the Arctic, Baltic and Mediterranean seas and has again demonstrated the utility of Type 45 destroyers and the professionalism of the sailors who serve on HMS DEFENDER. The war in Ukraine and inevitable Russian-facing operations that follow are further evidence of an ever-changing international landscape, one in which the Royal Navy will be increasingly committed in the coming years."
"Despite the obvious challenges, the strength and resilience of our women and men continue to shine through, demonstrating the best of Britain in the eyes of our friends and adversaries."
It has been a pleasure to engage with Commander Storton who expressed his personal thanks to the Merchants House for advertising the good name of the Ship and the Royal Navy.
We look forward to welcoming the incoming Commander Peter Evans to the Merchants House in 2023.
Please follow this link for the latest Sword and Shield newsletter from HMS DEFENDER.