Gardening with Deafblind Scotland
Deafblind Scotland received £4,000 in funding from the Merchants House to run their Good Life Project.
Like Tom and Barbara from the famous 1970's TV show, the project focuses on growing your own food.
Participants learn gardening and cooking skills and decide what produce to grow in the charity's Kitchen Garden in Kirkintilloch. This year they'll be planting lettuce, potatoes, onions, and carrots alongside a wide range of herbs. Learning these valuable skills gives Deafblind people the opportunity to grow herbs and vegetables at home and to enjoy more nutritious meals.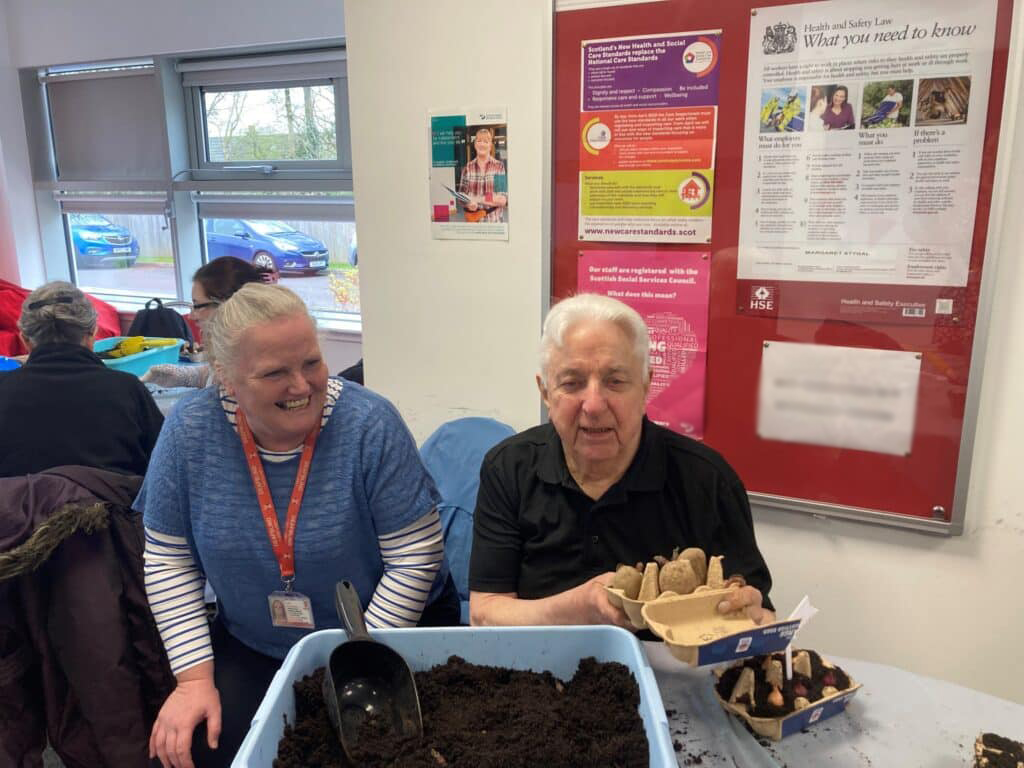 Isabella Goldie, Chief Executive of Deafblind Scotland, said: "Many Deafblind people are limited to shopping at the corner store rather than enjoying the variety of products available at larger supermarkets. Thanks to this funding, our project is nourishing Deafblind people through access to fresh ingredients with the added benefit of the emotional, social, and empowerment aspects of gardening."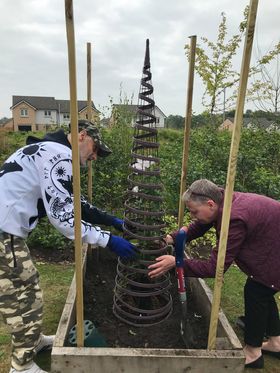 Visit the Deafblind Scotland website to learn more about their work. We'd love you to subscribe to our quarterly newsletter to keep up to date with all the news, events and more from The Merchants House of Glasgow.