Glasgow Doors Open Days Festival a great success
We were delighted to take part in the Glasgow Doors Open Days Festival again this year. We threw open our doors on Friday 15th September and welcomed around 100 visitors, many of whom had never been before. They had the chance to explore our historic venue, including the Grand Hall, Directors Room and Lord Dean's Room, as well as spot some of our beautiful original features including stained glass windows, the marble stairwell and even a door from the first Merchants House which was located at the Briggait.
The Lord Dean gave a series of short talks and visitors also got to delve into our archives, as there were lots of documents and photos relating to our history on display. Visitors commented that they had a wonderful time, with one commenting "a magnificent building, and humbling to hear of the good work that is carried out today".
Refreshments were available in return for a small donation, with all proceeds going towards this charitable work, helping local charities provide support to the most vulnerable in our society.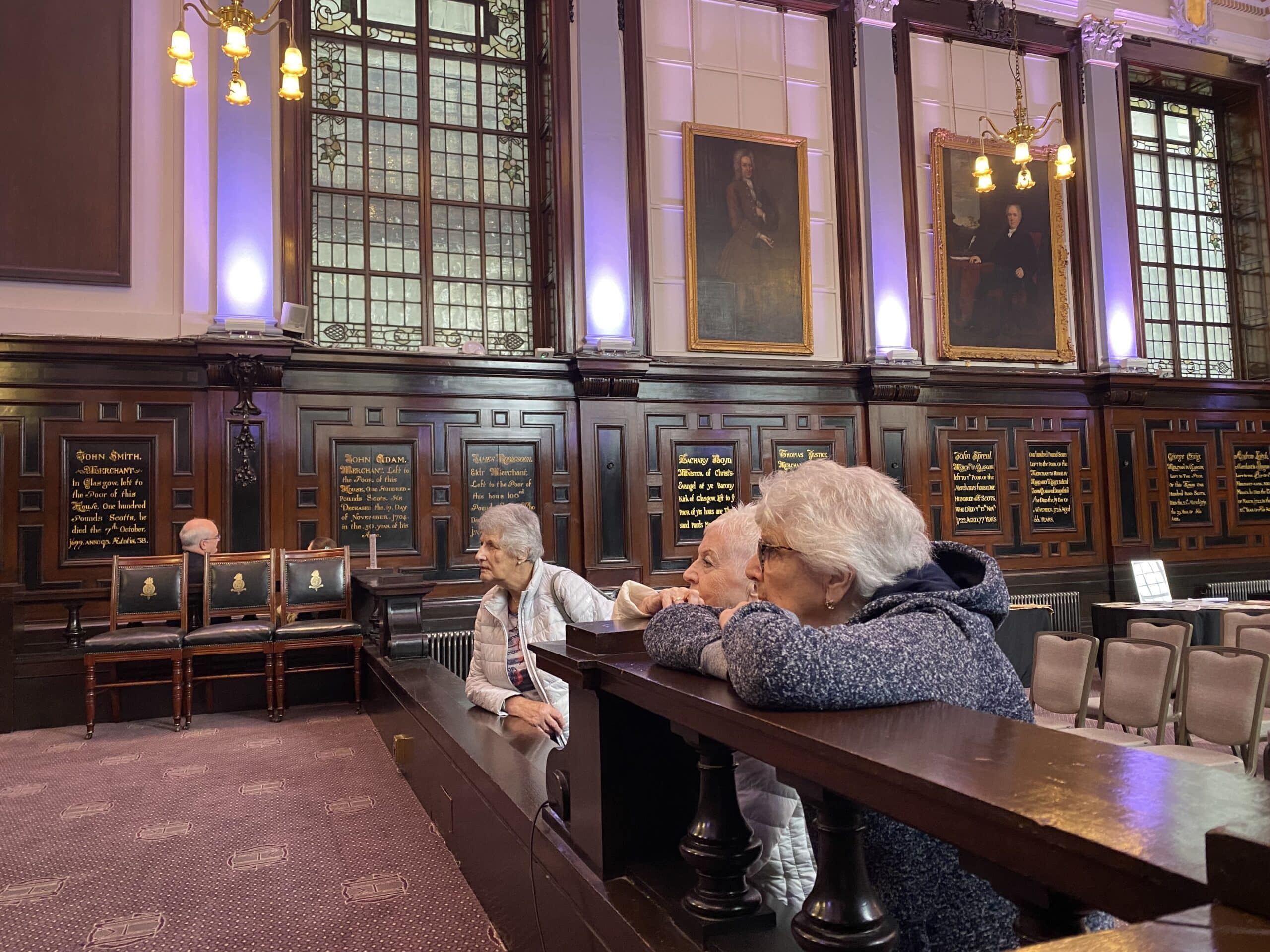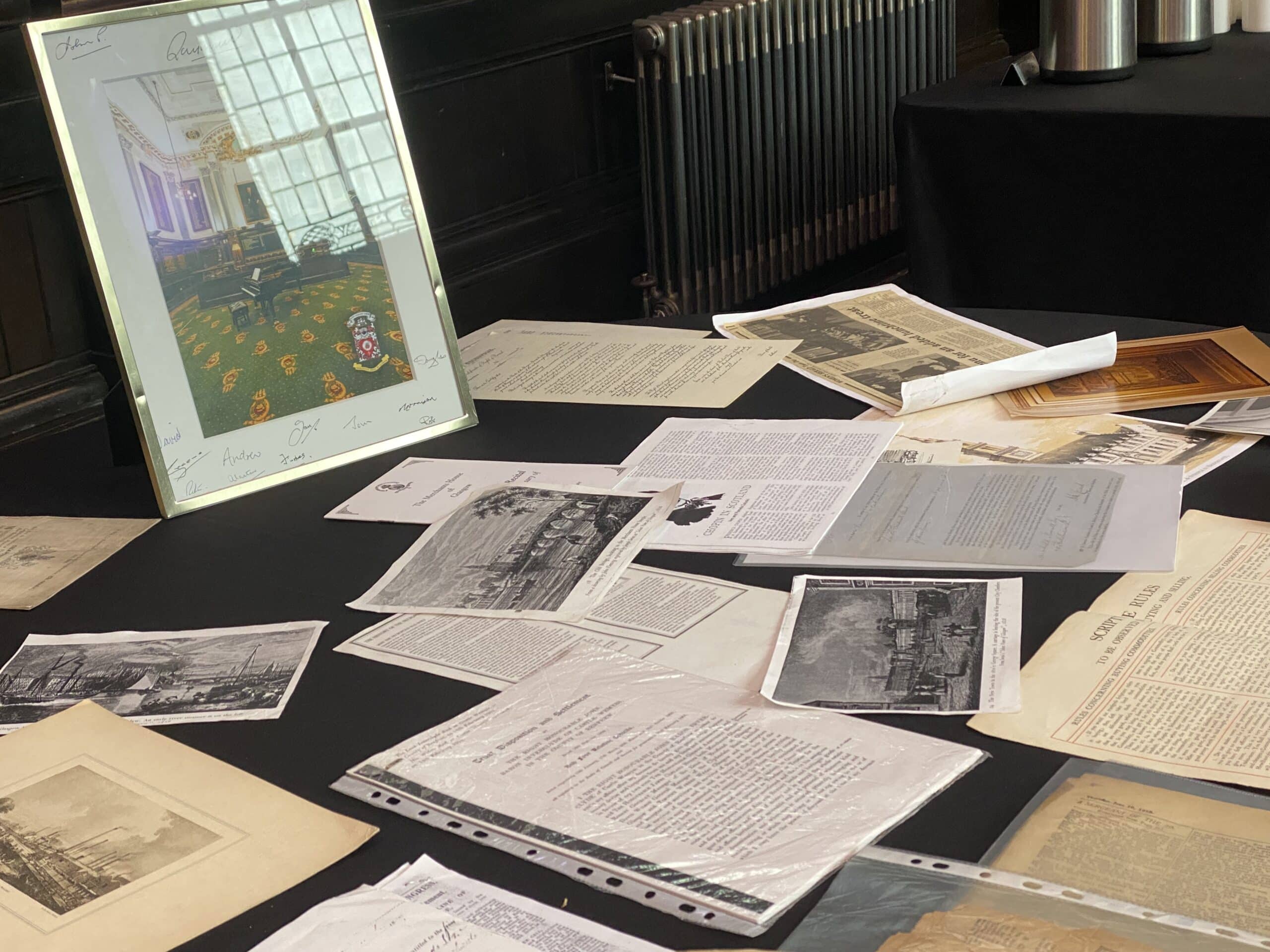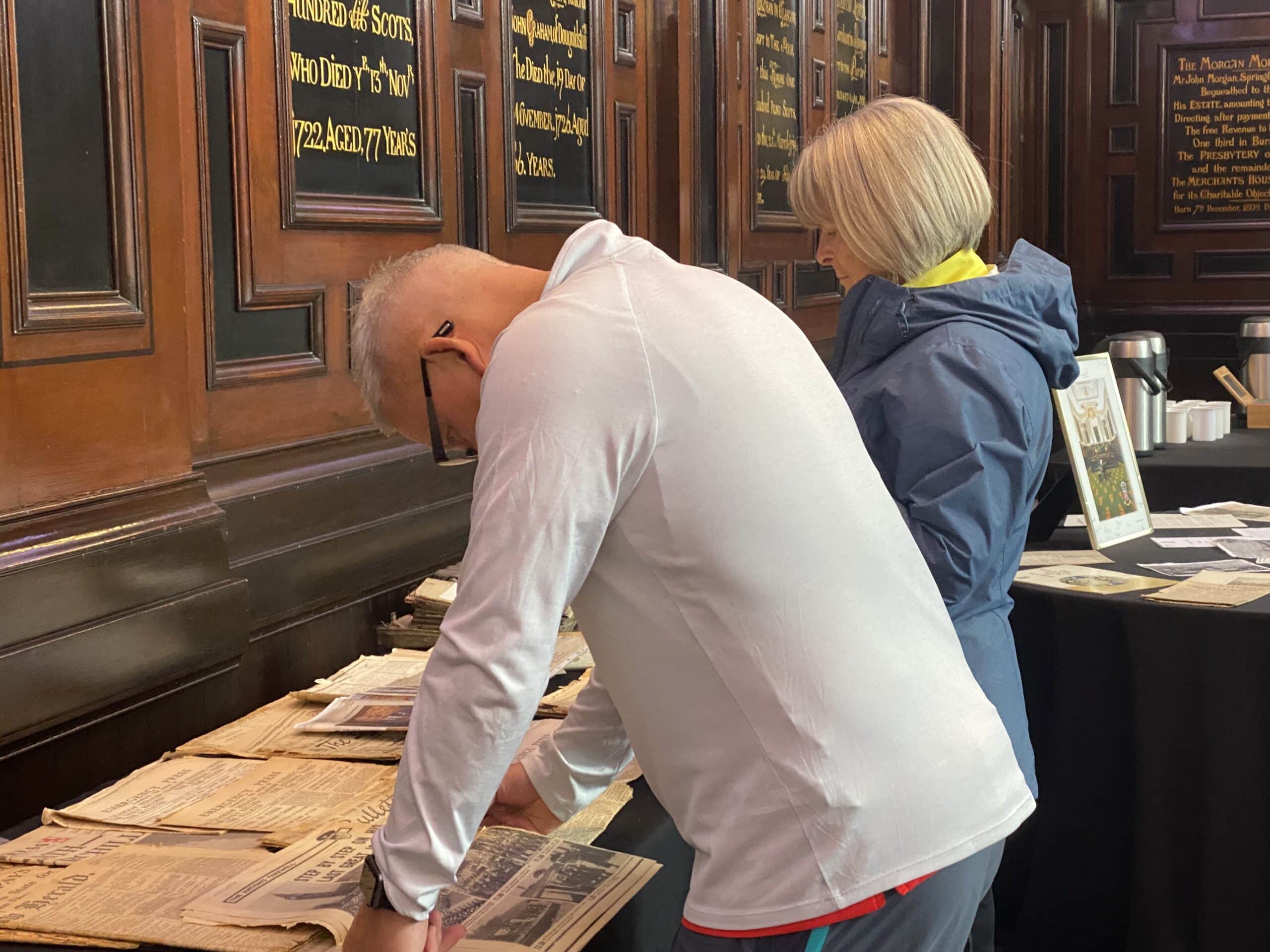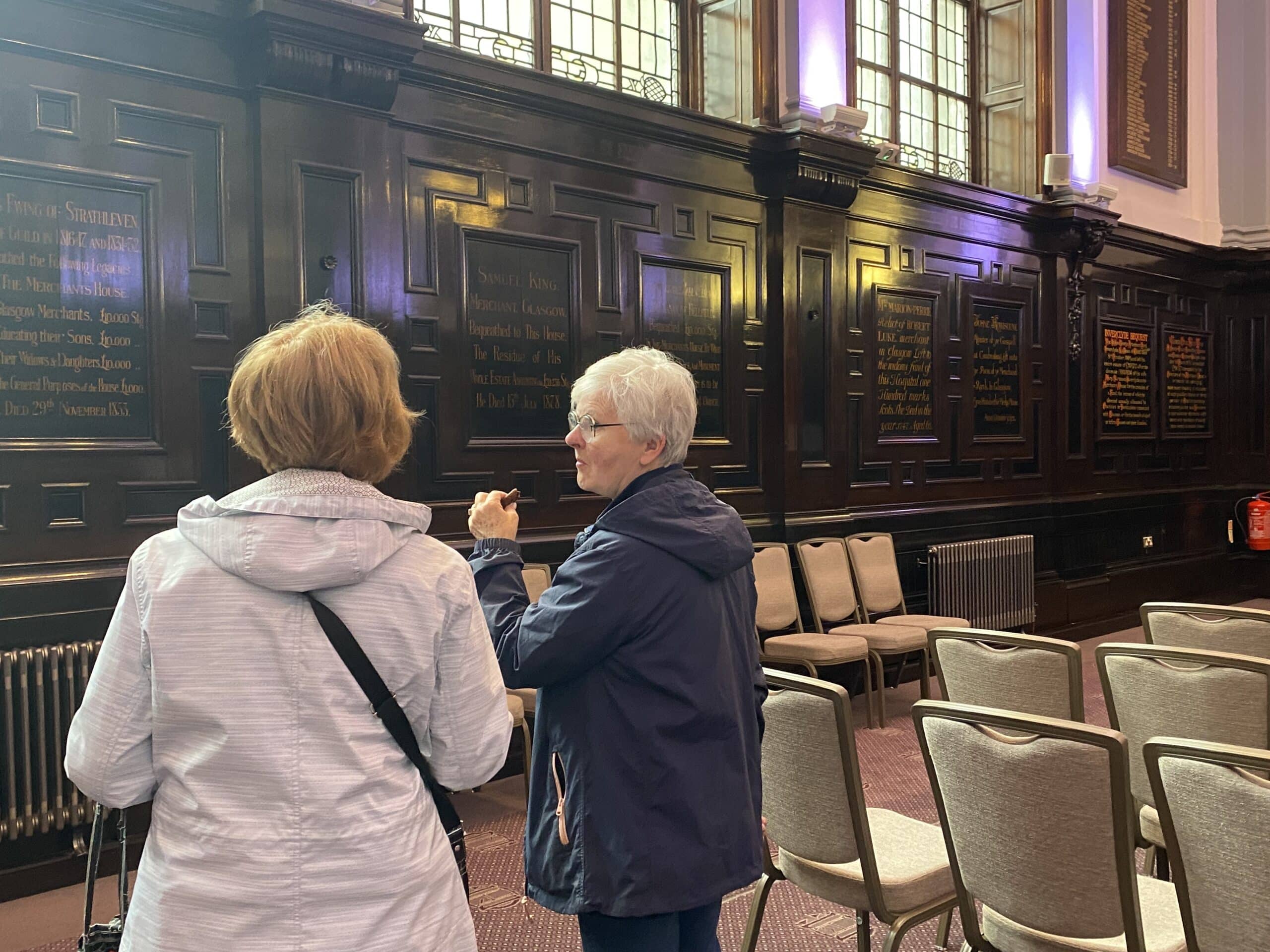 Thank you to everyone who came along to see us, and to our volunteers on the day, including many of our Directors, who came along to help out. Same time again next year we hope!