Launch Foods- Feeding Glasgow's Kids
"Thanks to your kindness there are lots of kids with full tummies."
The above quote from Craig Johnson, Founder of charity Launch Foods is part of a thank you message to the Merchants House after receiving £7,500 in grant funding.
The funds have been used to feed over 7,000 hungry children in Glasgow who enjoyed a hot, healthy, and nutritious meal at the end of their school day. In a bid to combat the stigma of food poverty, the kids are served their meals from a cool food truck.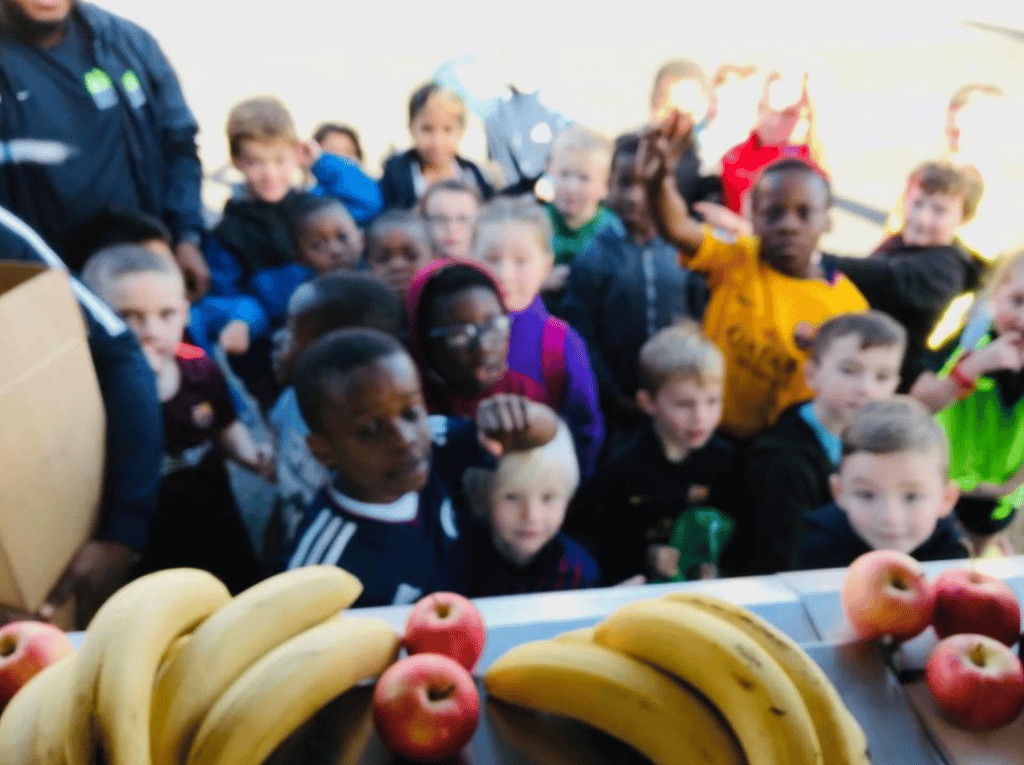 Launch Food states that the food industry sends 1.9 million tonnes of food to landfills each year and believes that with a little bit of organising, perfectly good food can be used. They work with suppliers like Simon Howie Butchers, Highland Spring and Brakes Foods and operate a not-for-profit coffee shop in Glasgow city centre to support their charitable aims.
Founder Craig Johnson said " With this grant funding The Merchants House have just helped provide around 7000 meals to children in the city. That equates to approximately a month's provision of free food for the children we feed."
"For four years Launch Foods have been providing free food to children in the city's most deprived areas but in a fun way that avoids the normal stigma-free food carries. So far so good, with now over 300,000 meals being provided our service is in even greater demand given the current economic climate.
The more organisations like Merchants House become involved the more children we can feed. Thanks again for the funding. There are lots of full tummies because of your kindness."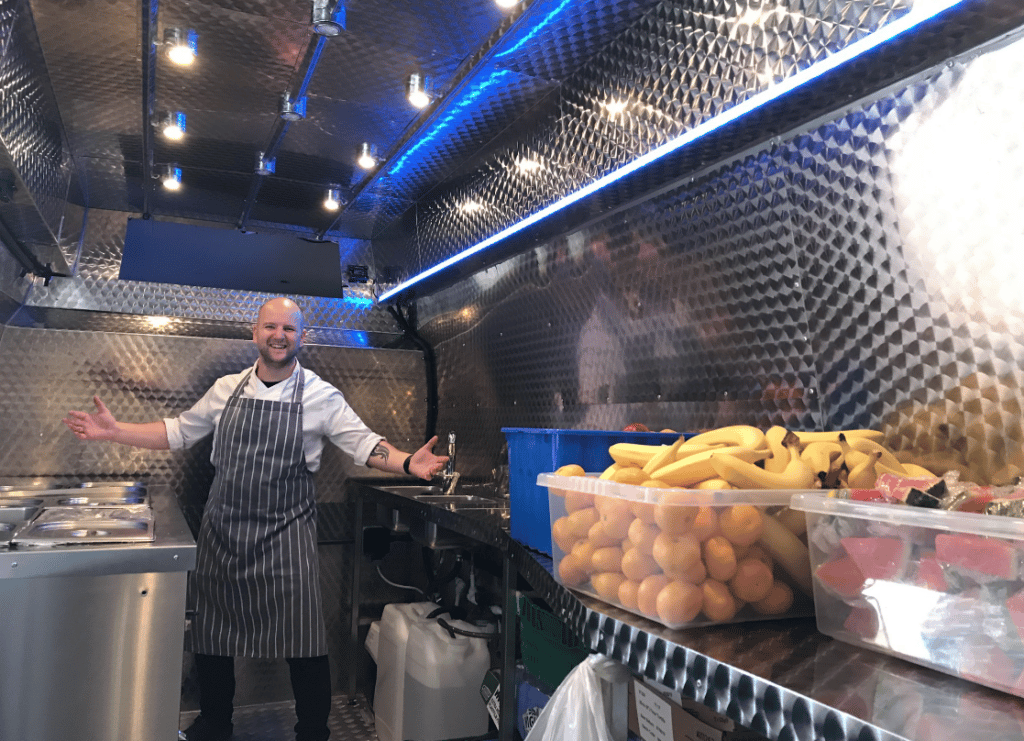 Pictured above Chef Kevin is happy working in the Launch Foods truck. Visit the Launch Foods website to learn more about their work.
Keep up to date with all the latest news from The Merchants House by connecting with us on LinkedIn, Facebook or Twitter. #MerchantsHouse