Lord Dean attends Scottish Open Badminton Championships
The Lord Dean attended the Scottish Open Badminton Championships in early October. The Scottish Open was first held in 1907, making it the world's third oldest badminton tournament! 
The event, held at the Emirates Arena, is the highpoint of Badminton Scotland's annual tournament calendar and the prestigious competition was a qualifier for the Paris 2024 Olympic Games. Players from 36 countries across the world competed, with men's and women's singles and doubles, as well as mixed doubles all taking place. 
The Lord Dean wishes to extend his thanks for the invitation, he greatly enjoyed the event. 
Pictured below is the Lord Dean, Andrew Macfarlane, with Bailie Annette Christie, Chair of Glasgow Life, and other representatives.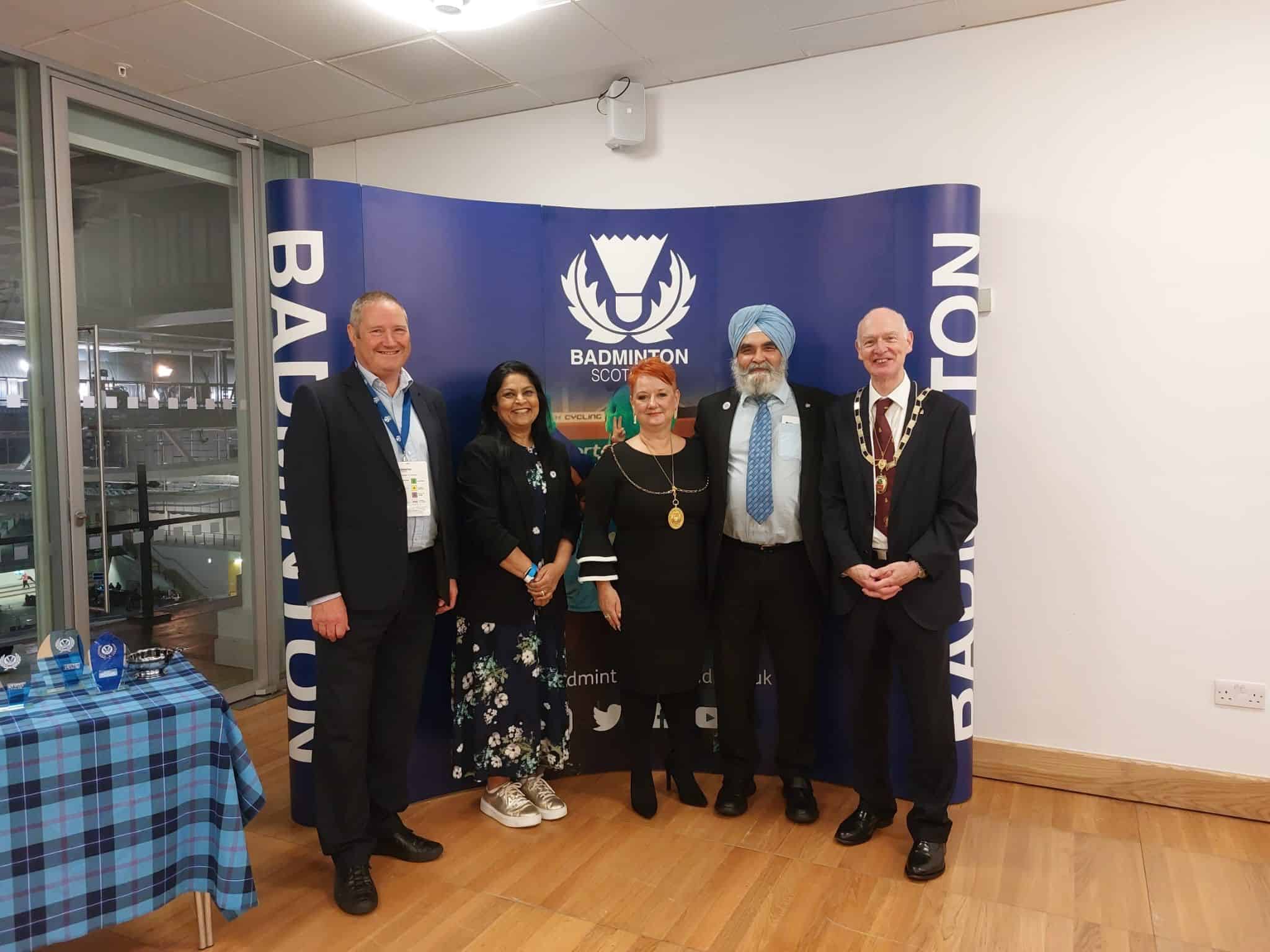 To keep up to date with the Lord Dean's attendance at events across the city make sure to check out the Dean's Blog and to sign up to our newsletter, which can be done by scrolling to the bottom of this page.