Service of Dedication held at Glasgow Garden of Remembrance
This morning, 24th October, the Lord Dean attended the Service of Dedication at the Glasgow Garden of Remembrance in George Square. The event was organised by the Royal British Legion Scotland (Legion Scotland), the nation's largest veterans' membership charity. 
During the service wreaths were laid by The Lord Provost of Glasgow, Jacqueline McLaren, and representatives from the Armed Forces, service charities and veterans associations and organisations. 
The service, led by the Reverand Dr Karen Campbell, the National Chaplain of the Royal British Legion Scotland, allowed The Merchants House to pay our respects to those who have given their lives in the service of our country.
Music was provided by The Band of the Royal Regiment of Scotland and Piper Lieutenant Sergeant Macrae, Scots Guards.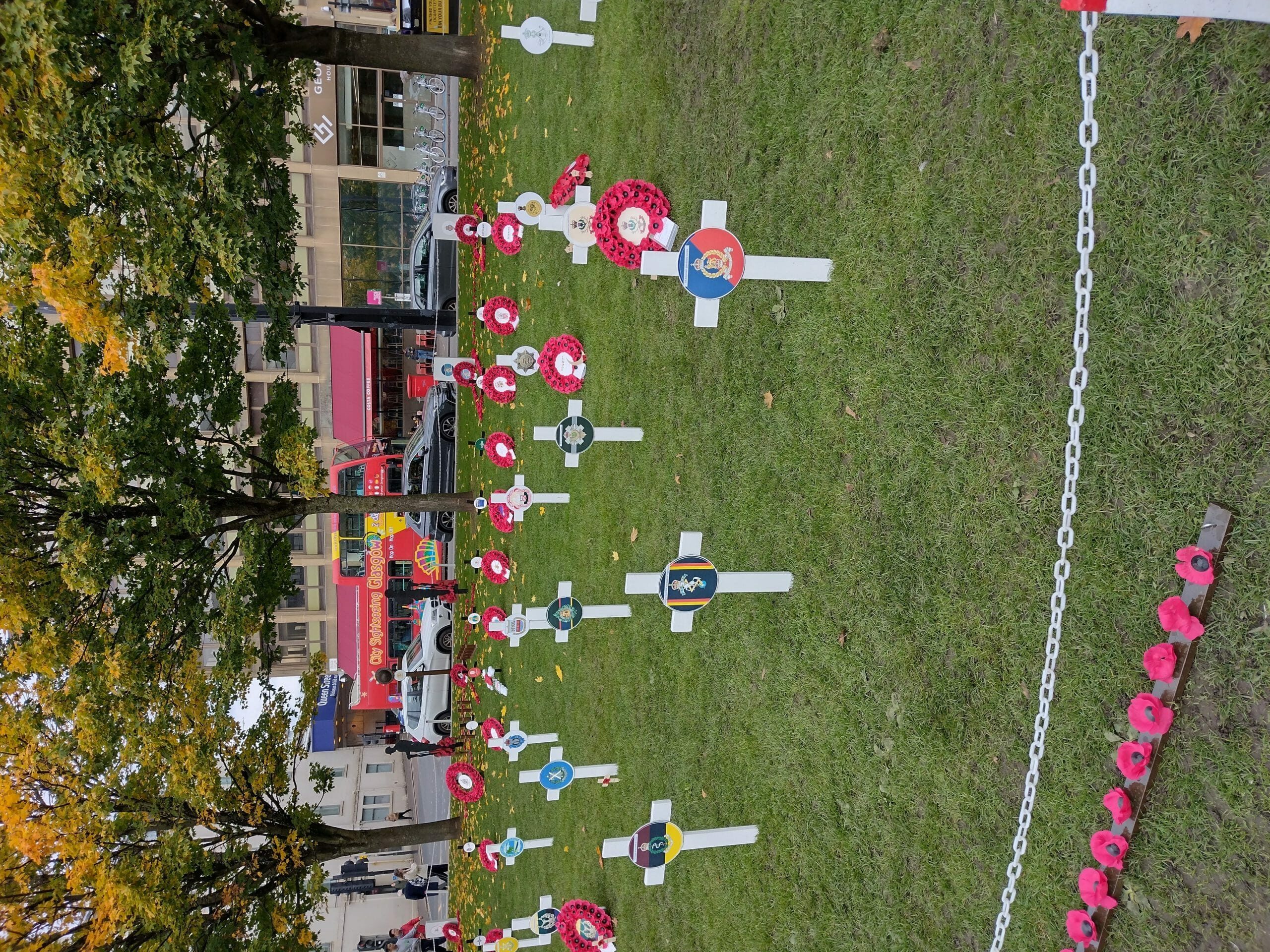 To keep up to date with the Lord Dean's attendance at events across the city make sure to check out the Dean's Blog and to sign up to our newsletter, which can be done by scrolling to the bottom of this page.